I'm not going to lie. I LOVE that good ole' packaged Macaroni & Cheese. But EKKK! Have you ever read the ingredients of that bad boy? Healthy Macaroni and Cheese do not exist in that packaged box! The ingredient list is long and quite honestly, unreadable. Be careful if you google your favorite boxed Mac and Cheese, you may end up suspecting that you are consuming poison. What's more, is that many of the ingredients in the Mac & Cheese sold in the US are banned in other countries.
To be honest, I'm past the point of being angry about how our food is treated in the US, and just sad.
This page may contain affiliate links. To view my full affiliate link disclosure, click here.
Is Macaroni and Cheese Healthy for you?
We are not a perfect family of eaters, my son has had plenty of packaged foods in his short life, but we are striving forward to teach ourselves and him a balance when it comes to how we consume our foods.
God gave us beautiful foods and even describes them in Deuteronomy 32. These include grains and greens, glucose, fats and oils, meat and animal fat, butter from cattle, dairy, and fruit (starts in verse 13). These are wonderful foods, meant to be enjoyed! No elimination is of food groups is necessary!
Packaged macaroni certainly has problems of its own, and I would encourage you to do your own research, but here in our Healing Home, we enjoy recipes like this occasionally. Especially for growing boys, this heavy dose of carbs and fats is wonderful for their growing bodies. The added veggies don't hurt either, or no one noticed!
How do you Make Healthy Mac and Cheese?
This healthy macaroni and cheese are an exceedingly simple recipe so you are not slaving away at the end of the day trying to make dinner. Enjoy some Macaroni and Cheese tonight!
We start with high-protein noodles like Dreamfield Pastas. I encourage you to do your own research on the reliability of Dreamfield as a healthy carb, but I have done my own research and have decided that I can safely use Dreamfield Pasta on my Trim Healthy Mama journey. It certainly is not an every day or even every-week treat, but I do utilize and enjoy it. And my kids certainly love it!
The heavy fats in this dish can also turn people off but let me emphasize again that this is not your packaged macaroni and cheese, which is certainly not healthy. This healthy macaroni and cheese recipe is an occasional meal that is complete with veggies and high-protein noodles.
The secret to making it just a step above other healthy macaroni and cheese recipes is the diced cauliflower. My husband didn't even know it was in there the first time he had it! A hidden veggie that throws in an added health punch for picky kids and eaters.
Healthy Meals and Healthy Macaroni and Cheese
For those following a THM lifestyle this would be considered a crossover meal, but don't forget, those are not off-plan!
Healthy meals don't have to be hard; this is just one of my many healthy skillet meals that are quick to throw together, but healthy for the entire family. Would you like some ideas for healthy meals and other healthy skillet recipes? My FREE Cookbook is packed with healthy carb and healthy fat recipes that can be yours today!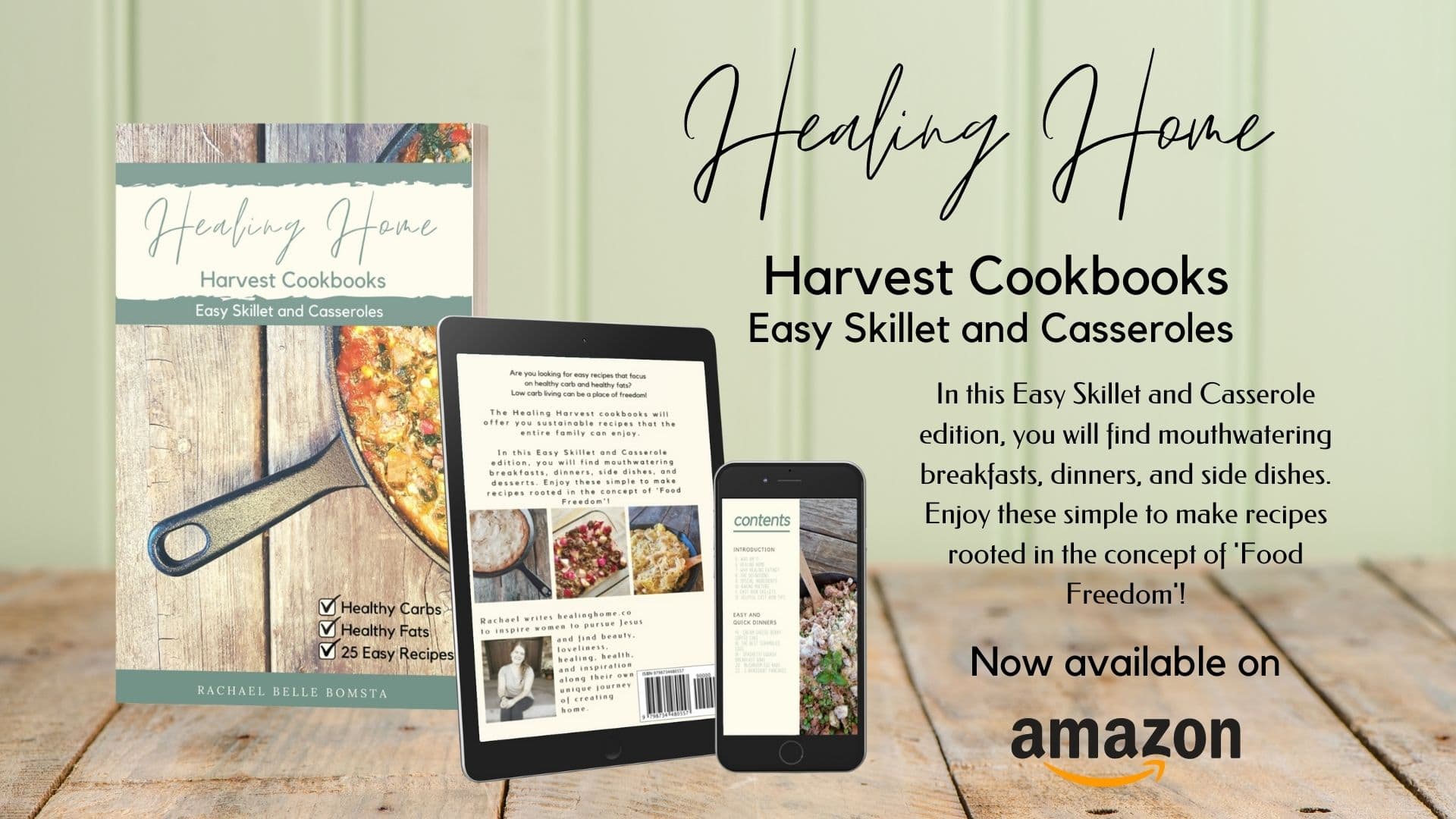 ---
Healthy Macaroni and Cheese with a side of Veggies (Your Kid's Will Eat)
Macaroni & Cheese is not the most healthy option. Use this recipe to enjoy Healthy Macaroni & Cheese as a family once again. Complete with a side of veggies!
Ingredients
1 package (13.25 oz) Dreamfields Pasta
3 cups shredded cheese
1 cup almond milk
½ cup heavy whipping cream
4 tbsp butter
10 oz package of riced frozen cauliflower
Salt and Black Pepper to taste
Instructions
Cook the Dreamfield pasta according to packaged directions.
Meanwhile melt on medium heat in a saucepan the almond milk, whipping cream, and butter together.
Add the shredded cheese, cauliflower, and spices.
Combine with the Dreamfield pasta and heat until the desired temperature.
Notes
Dreamfield Pasta is supposedly manufactured in a way that reduces it's effect on blood sugar. I'm find using it once in a while on my Trim Healthy Mama Journey. I recommend you do your own research to determine your comfort level. However, this is a great alternative for children if they like Mac & Cheese!
Nutrition Information:
Yield:

6
Serving Size:

1
Amount Per Serving:
Calories:

429
Total Fat:

35g
Saturated Fat:

20g
Trans Fat:

1g
Unsaturated Fat:

11g
Cholesterol:

99mg
Sodium:

548mg
Carbohydrates:

14g
Fiber:

3g
Sugar:

4g
Protein:

17g
Online calculators are estimates only. Please use your best judgement when consuming.