A sugar-free cranberry wassail can be enjoyed during any season of the year, not just in the holiday seasons. Drink the sugar free wassail cold during the summer months as a refreshing juice and warm during the winter months as a warming wassail. There are so many benefits to drinking something that is not infiltrated with a sugary mixture. I love this cranberry wassail simplicity because it can be so easy to make, yet so delightful to smell. This is a great drink to make for children to replace that juice box! My child begs for this sugar-free wassail during the summer and winter months.
This page may contain affiliate links. To view my full affiliate link disclosure, click here.
---
The Smells of the Season
Starting in October there is something alluring about the smells of the upcoming season. Here is Minnesota, small shops are starting to produce Thanksgiving and Christmas Decor, calming music is playing, apple orchards are in full swing, and the smells of cinnamon, clove, ginger, orange, and peppermint and permeating the atmosphere. There is something quite delightful about the changing of the season. The smell of a cranberry wassail simmering on the stove basically says "Christmas!"
I'm always starting to plan my Christmas season with this helpful planner, including the meals and drinks of the season that I will be using. This sugar free wassail is always my top drink for parties and holiday gatherings. If you are interested in the planner that I use, just click this link.
Although, Midwesterners are not relishing the thought of knee-high snow, freezing weather, snow blowers, 4-wheel drive, digging out of snowdrifts, and the catastrophe that is Minnesota commuting; we still are looking forward to the change of pace that winter brings.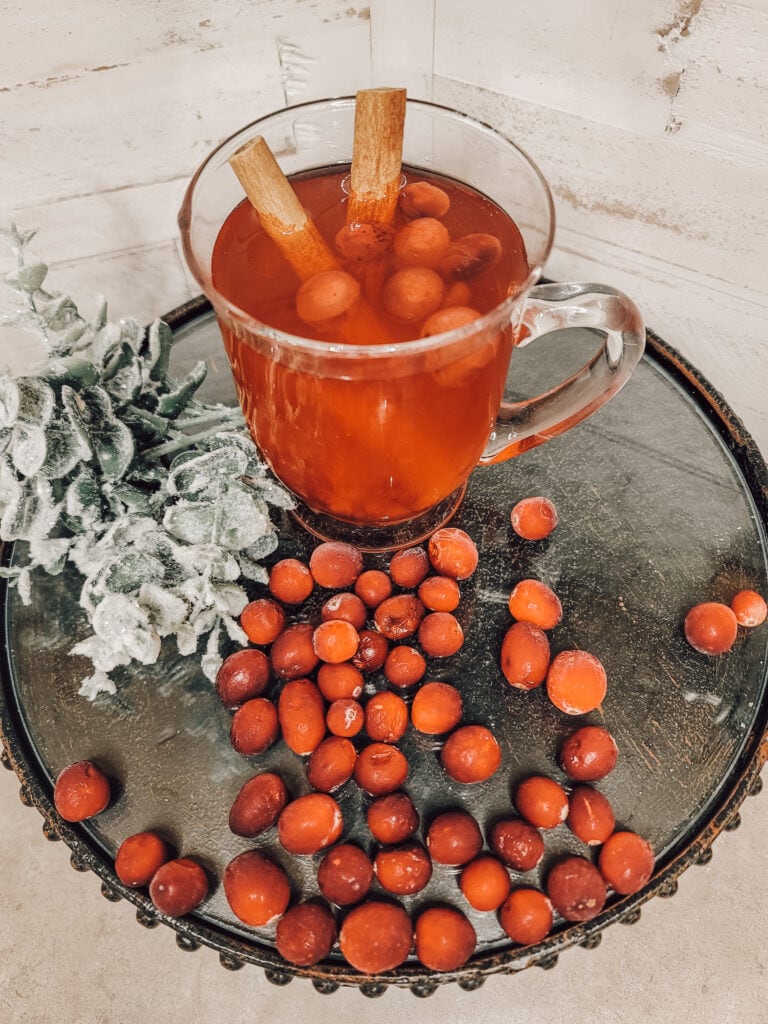 An Herbal Sweetened Sugar Free Wassail
Delightful drinks are one of the things that make the winter season bearable. As the winter wind howls the luscious smells of holiday aromas are a peaceful reminder that all is well. Yet these drinks also tend to need ample sugar as their fruits are tart and tangy. A THM cranberry wassail can be just the key to kicking out those nasty sugars.

Sugar-free cranberry wassail solves many of the sugary problems by sweetening it with natural fruit and herbs. The added boost of elderberries makes it almost into an elixir, and having the added elderberry power, makes it an ideal drink to bring to a holiday gathering where germs abound! Stevia is a lovely herb that I often grow in my own garden, but the powdery extract from pure stevia is a lot easier than natural leaves.

It can't get much better than sitting down on a snowy evening and sipping on a cranberry wassail! Find the recipe below!
What Exactly is a Wassail?
A wassail is traditionally a winter drink that is warmed and spiced. Yummy, it sounds delicious. It originated as a Medieval Christmastide English tradition to take wassailing. If you do a google search on wassailing, you will come up with a variety of definitions, but it usually involves a bit of rowdy behavior. This drink is certainly not rowdy! It is a simple THM cranberry wassail that is a healing and delicious drink to enjoy in the winter or summer months!
How Long Does Wassail Keep for?
If you are using this THM cranberry wassail recipe during the holiday season, you can refrigerate it and reheat it multiple times. However, I would not reheat it more than a few times. More than 3-4 times can compromise its delicious taste! Over a week in the refrigerator also increases its likelihood to develop a bit of a tang due to the cranberries fermenting.
Benefit of Cranberries
Cranberries are generally considered a superfood due to their high nutrients and antioxidants. Certain studies have linked the regular consumption of cranberries to lowering the risk of cancer, UTI's, and lowering high blood pressure. Pretty amazing stuff!
One cup of cranberries only has about 25 calories! It also has a large range of vitamin B including B-1, B-2, B3, and B6! Its large amounts of vitamin C make it a great immune-boosting plant. It also excels at offering a good dose of fiber.
How Long do Cranberries Keep?
Most sources will say that you can freeze cranberries for about 2 months. However, the secret is out! I have frozen for much longer than that. This wassail is a staple in my house well into the summer months. It is a fantastic alternative to sugar-laden juices and my children enjoy this much more than a sugary drink purchased from the store.
---
More than Just Cranberry Wassail
Would you like to learn more about Trim Healthy Mama? This THM Cranberry Wassail is just one recipe in the midst of dozens of resources that I have available for YOU! I'd love to walk you through the lifestyle that has changed my life.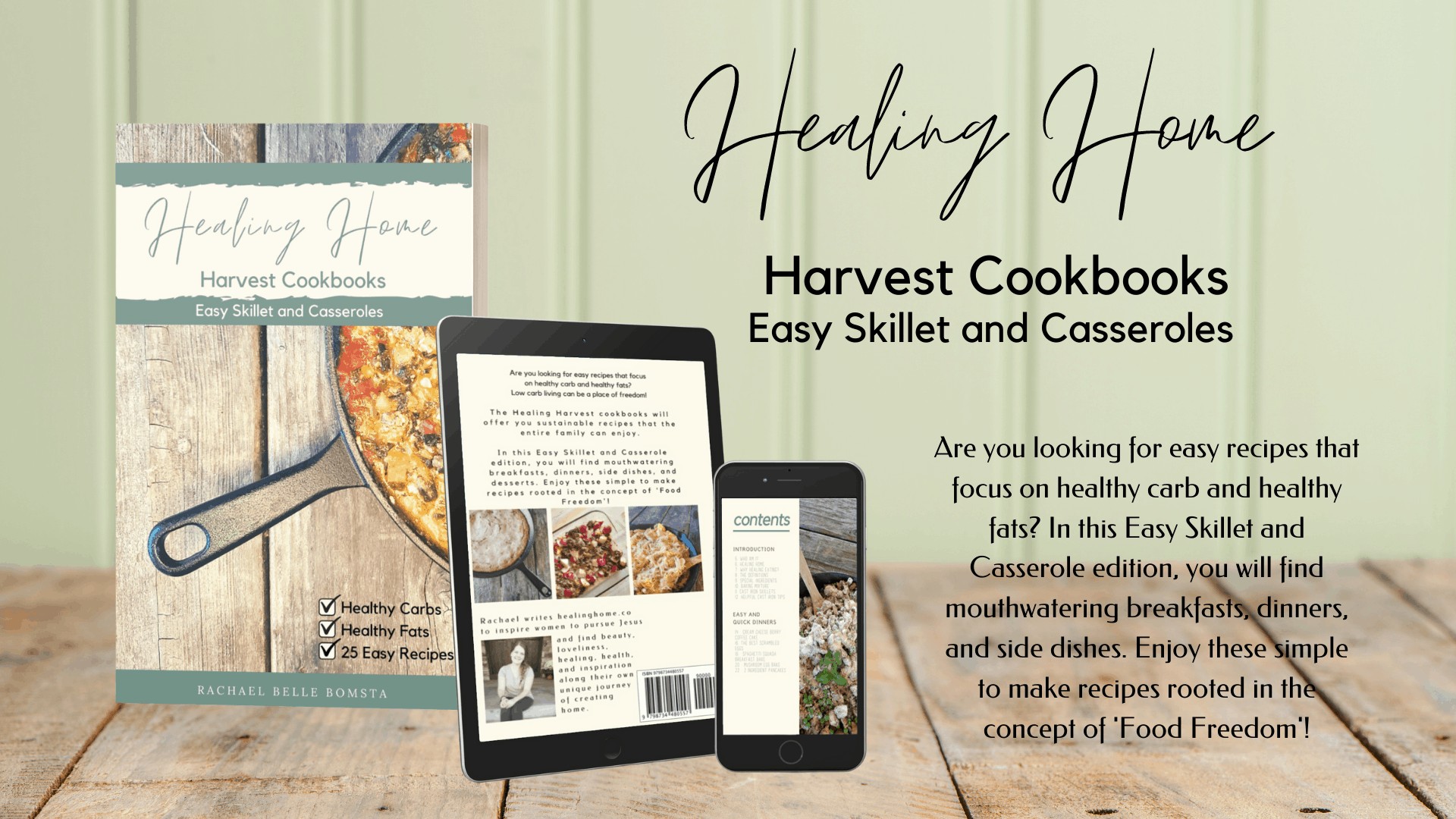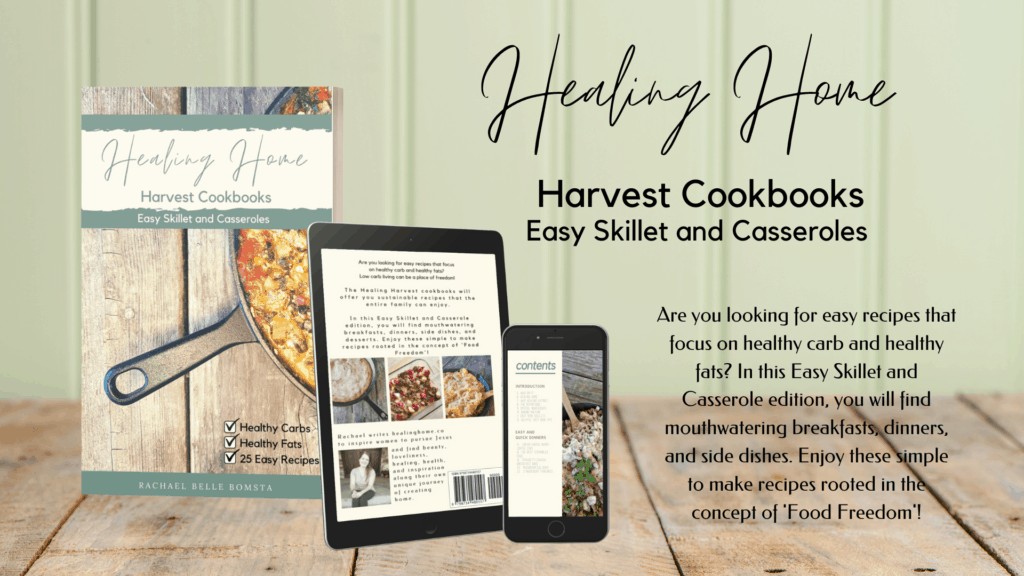 ---
Sugar Free Wassail - A Cranberry Herbally Sweetened Drink
Total Time:
1 hour
10 minutes
The smells of wassail are intoxicating, but not so much when it's stock full of sugar. This seasonal herbal sweetened sugar free wassail will satisfy!
Ingredients
4 quarts water
12 oz fresh cranberries
1 tsp whole cloves
1 tbsp dried orange peels (optional)
1 tsp orange extract
3 tbsp dried elderberries
½ tsp pure stevia
3 cinnamon sticks
1 tsp cinnamon powder
Instructions
Place all the ingredients in a large pot. Let simmer on low heat for at least an hour. The cranberries should pop, which is one way of knowing your wassail is done. However, you can leave the drink simmer for as long as you'd like as the smells are quite wonderful.
Alternatively, this recipe can be cooked in a slow cooker and left on low heat all day or for 4-6 hours.
Recommended Products
As an Amazon Associate and member of other affiliate programs, I earn from qualifying purchases.
Nutrition Information:
Yield:

12
Serving Size:

1
Amount Per Serving:
Calories:

18
Total Fat:

0g
Saturated Fat:

0g
Trans Fat:

0g
Unsaturated Fat:

0g
Cholesterol:

0mg
Sodium:

15mg
Carbohydrates:

5g
Fiber:

2g
Sugar:

1g
Protein:

0g
Online calculators are estimates only. Use your best judgement when consuming.