There are some things in life that are either hated or loved. A spaghetti squash casserole seems to be one of those things. Very few people are neutral on the yellow oval vegetable. This recipe might just change your mind on this debatable vegetable.
This page may contain affiliate links. To view my full affiliate link disclosure, click here.
Spaghetti Squash: Love it or hate it?
I happen to be one that absolutely loves the texture, taste, and versatility of this vegetable. My husband on the other hand, rather abhors what I think is a miracle veggie.
Another such vegetable appears to be the okra plant. You either love or hate it, and I find most people find it to be a rather hard plant to love. Seemingly because of its rather slimy texture.
Yet what if we put these two awkward plants together to create a casserole of indulgence?
MIND BLOWN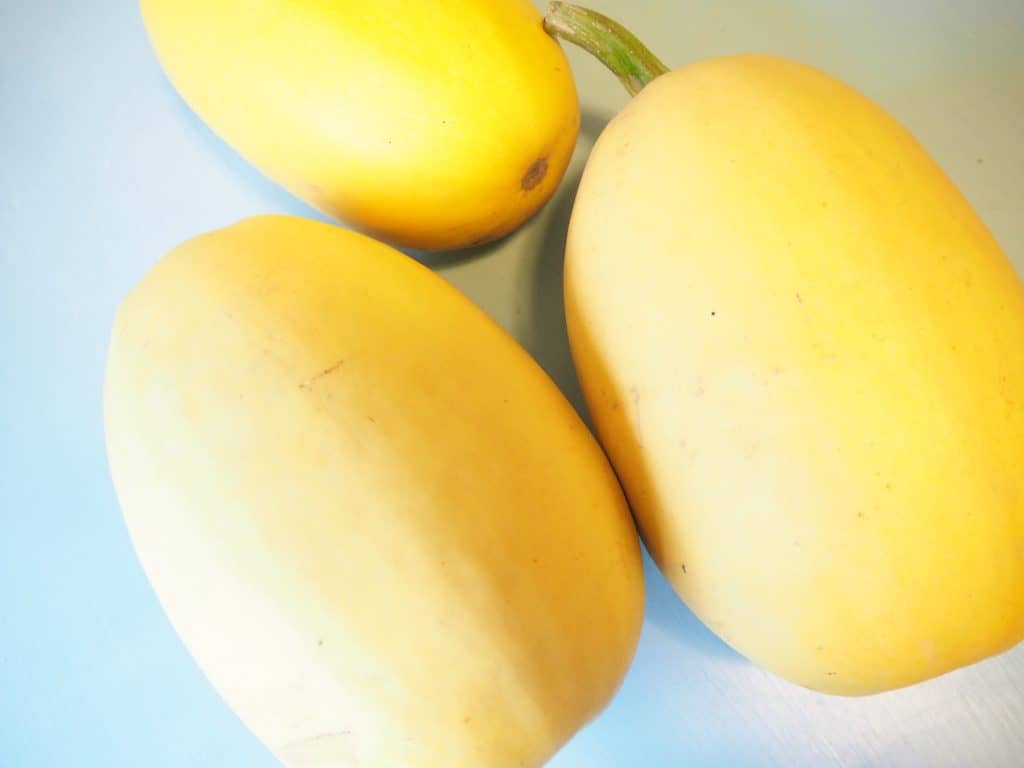 Spaghetti Squash Casserole with Superfoods
Are you ready? This is a spaghetti squash super-food casserole. I'm not kidding. Yes, there's a bit of indulgent cream cheese in it, but that okra, spaghetti squash, and hopefully some good grass-fed beef and eggs make this a super-food dish with plenty of nutrition for growing families.
Okra is full of vitamin C, magnesium, vitamin a, dietary fiber, potassium, calcium, and iron. It's low in fat, calories, and carbs yet it alkalizes the body and is delightful for pregnancy specifically because of its helpful digestive properties. Okra can be so helpful for weight loss and health that My Montana Kitchen created a meal plan that includes okra for every day of the week! If you want more meal planning help, head over to my meal planning resource for Trim Healthy Mama's.
And for those that don't particularly like the slimy texture of okra, I honestly don't think you'll taste it here. It's hidden beneath the gooey and delicious sauce.
Is Spaghetti Squash Healthy?
Meanwhile, the spaghetti squash is the true star of this casserole. I just can't get over how good spaghetti squash noodles are! Similar to the okra it is low in fat and calories, but once again high in fiber. Full of vitamin C, B, manganese, and potassium, it shines through as a beautiful vegetable.
Put them together? What do you get? Bibbity, bobbity boo!
It's just like the fairy godmother in the Cinderella story waved her wand and produced this beautifully nourishing casserole. Moms need encouragement and we need easy recipes, this is one of them!
Is Spaghetti Squash a Good Carb?
Yes! 100% yes! Spaghetti squash will serve you well as a carbohydrate. However, it is actually fairly low in carbs, to begin with. One cup has about 10 carbohydrates and only 40 calories. But the carbs that it does offer are nurturing to our blood sugar, and healthy for our bodies. Using spaghetti squash noodles is certainly going to be a good option for those in weight loss mode of THM or just looking for a healthier meal option.
Is Spaghetti Squash a Starchy Vegetable?
There has been quite a bit of research done on spaghetti squash and diabetes. What is fascinating to me is that spaghetti squash can actually help lower blood sugar levels, which is precisely what we are doing on the Trim Healthy Mama plan. It would be considered a non-starchy vegetable. Some squashes would be considered starchy veggies like butternut squash or acorn squash. Spaghetti squash on other hand does not have as much starch and is a lighter vegetable overall, making it an ideal veggie for infusing into a casserole. This spaghetti squash casserole is going to blow your mind!
Is Spaghetti Squash Better for you than Pasta?
A spaghetti squash casserole like this is flat out going to be better for you than using noodles. Noodles have many drawbacks including high unhealthy carbs, high calories, and toxic ingredients.
Spaghetti squash noodles are not going to taste the same as pasta. But if you switch your mindset and enjoy them for what they are, you might find that you like this option better than noodles! I for sure have enjoyed the health benefits of spaghetti squash noodles and found that I love the freedom in knowing I am not putting something toxic in my body.
---
---
The Best Spaghetti Squash Casserole with Okra
Total Time:
1 hour
45 minutes
There are some things in life that are either hated or loved. A spaghetti squash casserole seems to be one of those things. Very few people are neutral on the yellow oval vegetable. This recipe might just change you mind on this debatable vegetable.
Ingredients
1 large spaghetti squash
2 pound ground beef
1 ½ cups frozen okra
1 cup spinach (optional)
1 8oz ⅓ less fat cream cheese
12 oz sugar free pizza sauce or tomato sauce
3 eggs
1 tsp cumin
1 tsp garlic powder
1 tsp onion powder
¼ tsp mineral salt
Instructions
Cut the spaghetti squash in half and cook at 350 for 1 hour or until soft enough to pull apart with a fork.
Let cool and using a fork dig the spaghetti squash out and set it aside in a bowl.
TIP: If you slice horizontally instead of vertically it is easier to hold when pulling the squash out.
Brown the beef and drain grease.
In a blender combine the okra, optional spinach, cream cheese, tomato sauce, eggs, cumin, garlic powder, onion powder, and mineral salt.
Blend until the okra is completely blended. Only slight green spots should be visible.
Combine all the ingredients together in a baking dish.
Bake at 350 for 30 minutes or until bubbly.
Notes
Alternatively, you can use ¼ cup sour cream and ¼ cup Green yogurt in place of cream cheese.
Nutrition Information:
Yield:

8
Serving Size:

1
Amount Per Serving:
Calories:

568
Total Fat:

23g
Saturated Fat:

9g
Trans Fat:

1g
Unsaturated Fat:

11g
Cholesterol:

174mg
Sodium:

354mg
Carbohydrates:

55g
Fiber:

3g
Sugar:

47g
Protein:

36g
Online calculators are estimates only. Use your best judgement when consuming.