Moms, you simply don't have it easy. If you are a stay-at-home mom or a working mom, or a combination of both; you have lots of things cooking. Try this Easy Sausage Cauliflower Casserole for a quick dinner. Dinner shouldn't be an extra stress. I like to throw it together in the morning before I head out and throw it in the oven when I get home. No hassle, no stress, little clean-up, and a healthy dish that the entire family will enjoy.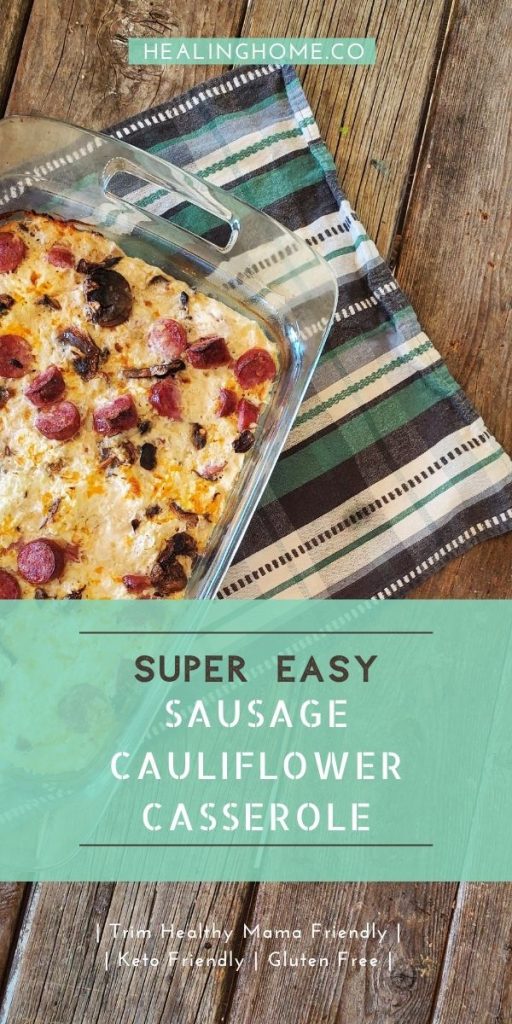 This page may contain affiliate links. To view my full affiliate link disclosure, click here.
Eating Low Carb Dinners
You may find out that around here, I am all about easy low-carb dinners. I love my Trim Healthy Mama S meals. This recipe will be a slightly lighter S meal, but it certainly is still a fat-based meal. This easy sausage and cauliflower recipe can be added to your easy low-carb dinner recipes and made quickly before or after your busy mom's day!
For growing families, consider adding sprouted bread to your growing children's plate, or a good serving of fruit!
Easy Low Carb Dinners During Busy Seasons
Understanding our seasons in life can be a life-changing revelation. A mom's schedule is going to look completely different from another mom's schedule. One mom might be working. One mom might stay at home. One mom might be 30 with 2 kids under two. Another might be 40 with 4 teenagers. We all have different seasons we go through and knowing our seasons can help bring freedom when we become trapped in the comparison game.
If you are looking for an easy casserole to help you stay on your specific healthy lifestyle, this is a great casserole to whip together during the week or weekend. Know your season and plan for easy dinners during busier stretches!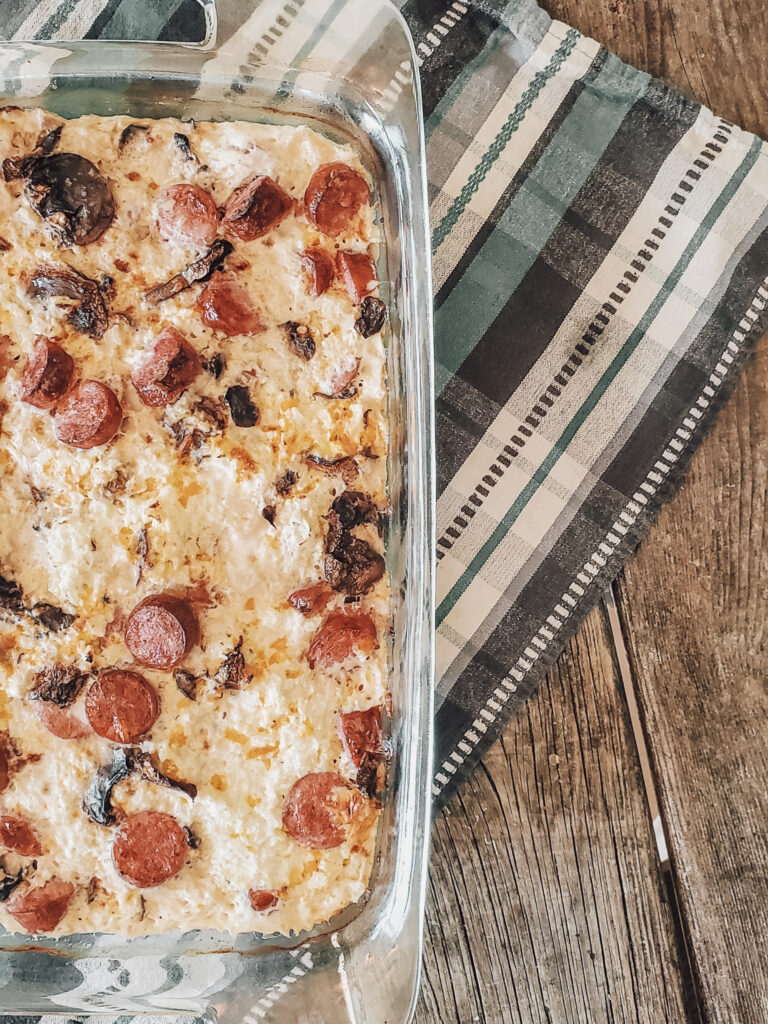 Another great easy dinner that I like making during busy seasons is my Upside Down Lasagna. It is a quick skillet meal that the entire family will enjoy! If you like these types of recipes, maybe you need my free Healing Harvest Cookbook! It is packed with easy recipes that focus on healthy carb and healthy fat recipes. Or if you're ready for the big leagues, grab the Healing Harvest Skillet and Casserole edition. This cookbook focuses on healthy fats and healthy carbs with skillet and casserole recipes! Easy to make for the entire family no matter how busy you are. You can even find this sausage cauliflower casserole in there!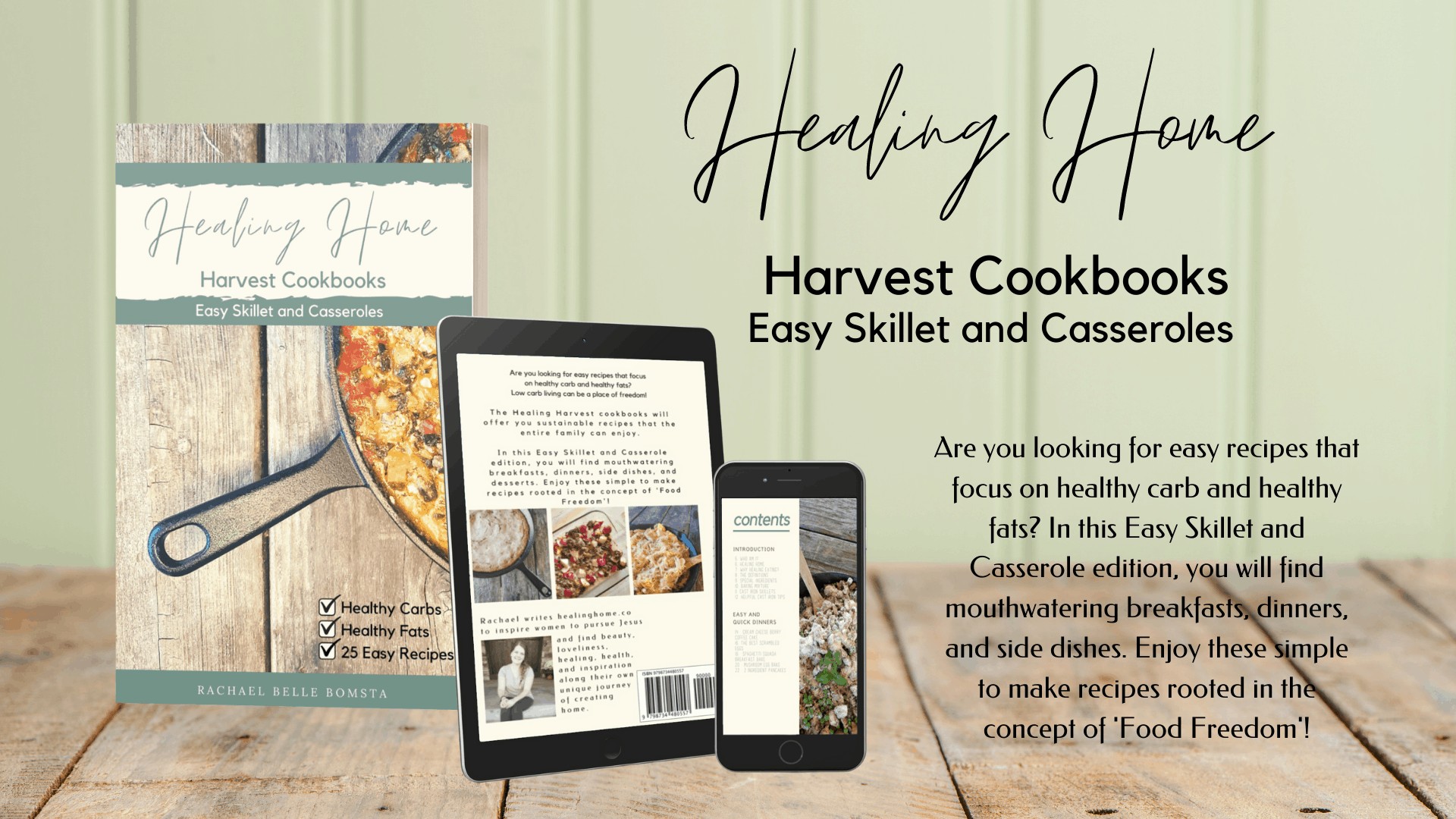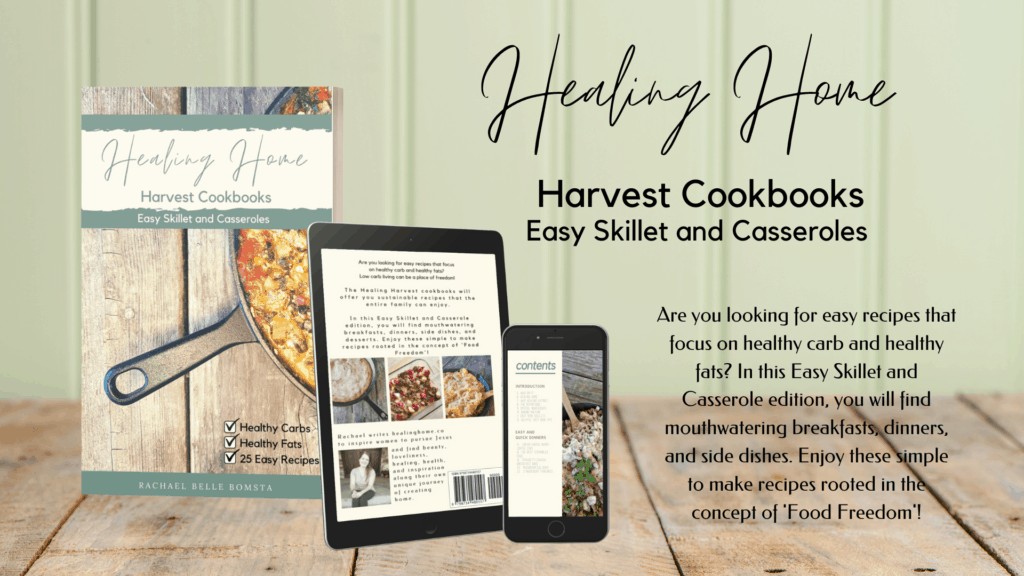 Low Carb Snacks
Another challenge that I find during busy seasons is not having time to grab a quick snack that I will actually enjoy. Grabbing those veggies can be quick, but sometimes I feel like I will gag if I eat another carrot. The Keto Black Box can be a lifesaver during those times. You need to be cautious with some of the products if you are practicing the Whole30 or Trim Healthy Mama lifestyle, but it is worth the try for the price!
Making this Sausage Cauliflower Casserole
I've been saying that this is an easy sausage cauliflower casserole, but what makes it easy? All you do is throw the ingredients into a baking dish and mix it all up. There are a couple of steps in between, but on super busy days, I've been known to skip even the simple steps and just throw it into a dish and hope for the best!
For best results, you will want to whip your egg whites with sour cream and seasonings in a bowl. I like to add cauliflower rice at this point and blend the two together. At this point, you can just blend all the ingredients together to make the final sausage cauliflower casserole.
What is your favorite recipe to use with cauliflower rice? I'd love to know!
Ingredients for an Easy Sausage Cauliflower Casserole
2 16 oz packages cauliflower rice
1 lb sausage link
1 cup egg whites
½ cup sour cream
1 cup diced mushrooms
1 cup shredded cheese of choice.
1 tsp garlic powder
1 tsp onion powder
½ tsp sea salt
½ tsp pepper
A Easy Sausage Cauliflower Casserole
Moms, you don't have it easy, but dinner shouldn't be one of those things that make your life harder. Try this easy sausage cauliflower casserole for a easy low carb dinner!
Ingredients
2 16 oz packages cauliflower rice
1 lb sausage link
1 cup egg whites
½ cup sour cream
1 cup diced mushrooms
1 cup shredded cheese of choice.
1 tsp garlic powder
1 tsp onion powder
½ tsp sea salt
½ tsp pepper
Instructions
Pre-heat oven to 350 degrees.
Dice sausage link into bite-size pieces.
Whisk the egg whites together with the sour cream and spices.
Add the cauliflower rice to the liquid mixture.
Add the liquid mixture to the rest of the ingredients.
Place in oven for 30 minutes.
Broil for the last 5 minutes to give a caramelized top.
Nutrition Information:
Yield:

8
Serving Size:

1
Amount Per Serving:
Calories:

322
Total Fat:

23g
Saturated Fat:

9g
Trans Fat:

0g
Unsaturated Fat:

12g
Cholesterol:

71mg
Sodium:

789mg
Carbohydrates:

9g
Fiber:

3g
Sugar:

4g
Protein:

20g
Online calculators are only estimates. Use your best judgement when consuming.