Is it chili, or is it something a little more delicious? This Spaghetti Squash Chili was a happy accident, but your taste buds are going to explode while you wonder if this spaghetti squash soup is sweet, savory, chili, or not chili. But don't worry, the conclusion every time is that it is delicious. Combinations of basil, sage, chili seasoning, coconut milk, and spaghetti squash make this soup a unique blend of flavors that will make it an instant classic in your home's recipe rotation.
This page may contain affiliate links. To view my full affiliate link disclosure, click here.
Let me tell you a Spaghetti Squash Story
Spaghetti squash is absolutely my favorite squash out there, and most definitely one of my top 5 superfoods. But my poor husband can not stand it. He is such a great husband though, and regardless of his distaste for yellow squash, will eat at least one serving when I make it. He then of course goes and finds a bag of chips.
Our opposite taste for squash has created quite the stir in our household. But I'm happy to say our squash controversy has thankfully been put to rest.
There has only been one spaghetti squash dish that he enjoys when I make it, and it's probably because the thing is packed with cream cheese. Don't ever underestimate the power of a good cream cheese casserole!
Cheap Spaghetti Squash Soup
One of the classic complaints about Trim Healthy Mama or even the Keto lifestyle is that it is too expensive. It's an old, but valid argument. My continuous philosophy is that food is thy medicine, and the tradeoff for eating healing food is usually lower doctor bills. Of course, that is a generalization, but I feel a valid one to make.
However, at the core of Trim Healthy Mama and Keto is a philosophy of eating wholesome food. Real vegetables, fruits, meats, and grains don't have to be expensive. A recipe like this spaghetti squash soup can be made very cheaply.
You can read more about Trim Healthy Mama on my coaching page or by purchasing the Trim Healthy Plan book.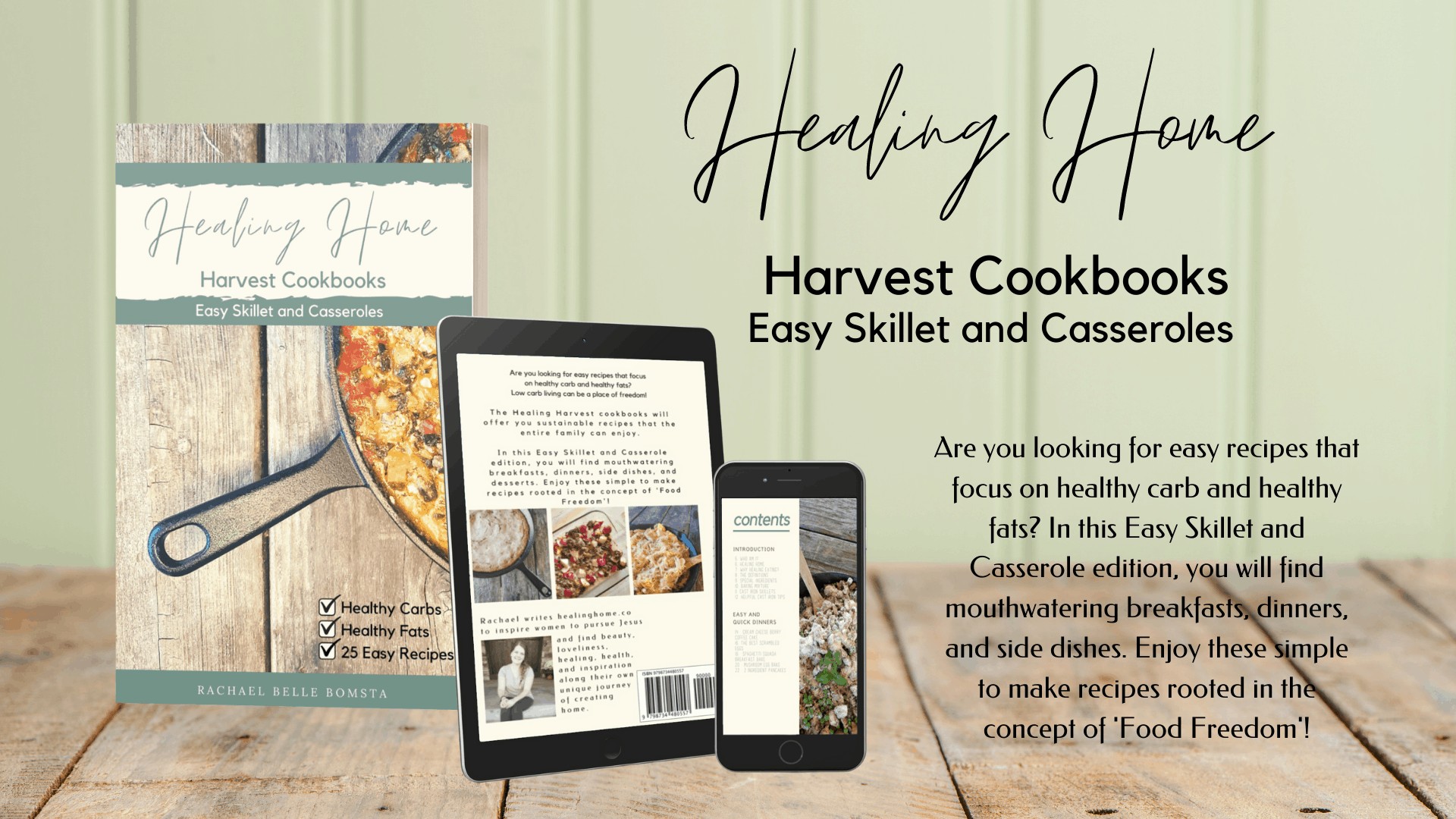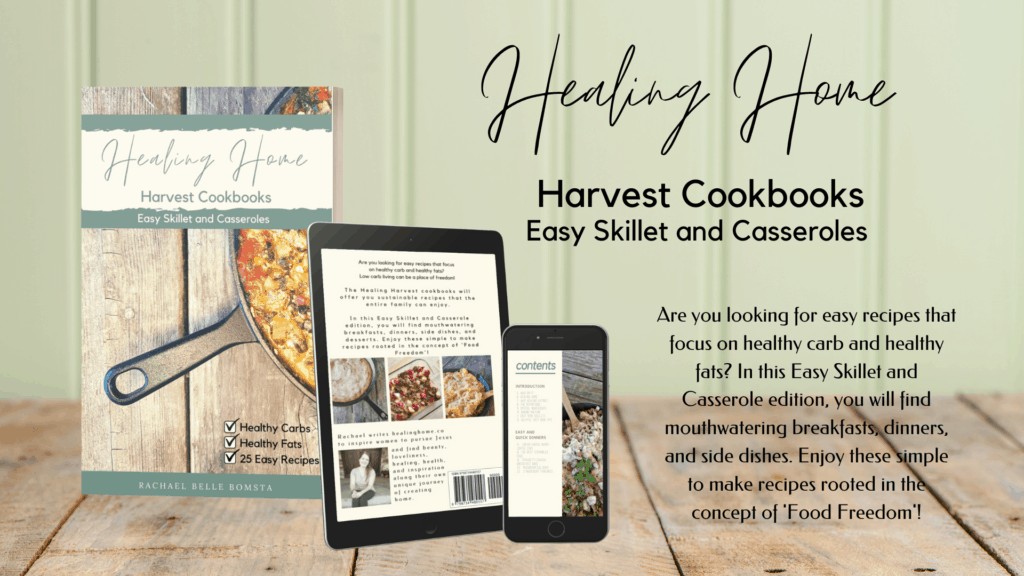 How to Cook Spaghetti Squash
Cooking spaghetti squash couldn't be easier! My favorite way is to chop it in half horizontally, scoop out all the insides, and set it inside the over. No need for a baking dish! When you slice it horizontally you can place it upright in the oven and the juices will all stay inside the cavity.
Cook it at 350 degrees for about 50 minutes. Using a fork, test the texture of the squash. If your fork pulls the squash noodles apart easily, it is done!
I usually set my squash aside for at least half an hour to let it cool. Then I use a fork to scrape out all the noodle goodness.
How long can you keep a spaghetti squash before cooking it?
Spaghetti squash will be kept in the refrigerator after cooking for about a week. If stored properly an uncooked spaghetti squash can be kept in a dry and dark area for over a year. When I grow spaghetti squash in my garden, I store my harvest inside and use it all winter!
Is Spaghetti Squash Good for You?
It is loaded with vitamin A, beta carotene, lutein, vitamin B, and potassium. Wondering what beta-carotene is? It is a plant pigment that is particularly potent, which helps protect your DNA and cells from damage. If only for that reason, this squash is pretty amazing.
The squash also has a strong manganese mineral, which is considered an essential nutrient for the body to function properly. You must have manganese for the functioning of your brain, nervous system, and many enzyme systems. Your kidneys and liver can store manganese, but you also need it from your diet. An excellent way to include it is with spaghetti squash!
It is also very low in calories; one cup is only about 42 calories. The spaghetti-like substance makes it an ideal replacement for noodles that are typically high in both unhealthy carbohydrates and calories. I could go on about this versatile squash, but eventually, you would all get board.
Is spaghetti squash anti-inflammatory?
Yes, spaghetti squash in theory can be anti-inflammatory. Consuming spaghetti squash can increase your omega-3 and omega-6 essential fatty acids. These essential fatty acids are known to have anti-inflammatory properties.
How many carbs are cooked in spaghetti squash?
In one cup of spaghetti squash, there are about 42 calories, 4 grams of natural sugar, and about 10 grams of carbohydrates. In this spaghetti squash soup, you will find that a serving will have close to a cup of spaghetti squash. This is within the limits of both the keto and Trim Healthy Mama lifestyles.
Is spaghetti squash better for you than pasta?
In general, anything that is a vegetable is going to be better for you than pasta. The calories, carbs, fats, and ingredients of pasta tend to be much less healthy.
The Best Spaghetti Squash Soup
I call this 'Almost Spaghetti Squash Soup' because it has a sweeter flavor than I would have anticipated. The combination of basil and coconut milk just bring it an incredibly unique flavor. But it still has the chili seasonings that make it so memorable!
Spaghetti Squash Chili the Best of Both Worlds
A spaghetti squash soup that has both a savory and sweet flavor has to be something of a legend! It is deliriously delicious, and I can't lie, I've been eating it for almost every lunch and dinner since I finally perfected the recipe. Please let me know over on instagram if you try the recipe and what you think. I would LOVE to connect with you.
Deliciously Delicious Spaghetti Squash Chili
Is it chili, or is it something a little more delicious? This Spaghetti Squash Chili was a happy accident, but your taste buds are going to explode while you wonder if this spaghetti squash soup is sweet, savory, chili, or not chili.
Ingredients
1 large spaghetti squash cooked
2 lbs ground Italian sausage
1 15 ounce kidney beans
1 15 ounce can unsweetened coconut milk
4 cups water or vegetable broth
2 cups of no sugar spaghetti sauce
4 tbsp dried or fresh basil
2 tbsp dried or fresh sage
1 tsp garlic powder
1 tsp onion powder
1 tbsp chili powder
Instructions
Cook spaghetti squash and remove the squash.
Brown the Italian sausage.
In a large pan add the coconut milk, water vegetable broth, and drained kidney beans.
Turn the burner on and bring to a slight boil. Reduce heat.
Add spices to the pan. Mix well.
Add the sausage and spaghetti squash.
Cook just until warm.
Recommended Products
As an Amazon Associate and member of other affiliate programs, I earn from qualifying purchases.
Nutrition Information:
Yield:

12
Serving Size:

1
Amount Per Serving:
Calories:

473
Total Fat:

22g
Saturated Fat:

8g
Trans Fat:

0g
Unsaturated Fat:

16g
Cholesterol:

43mg
Sodium:

705mg
Carbohydrates:

52g
Fiber:

4g
Sugar:

38g
Protein:

19g
Online nutrition calculators are only estimates. Use your best judgement.