I decided to embark on a kitchen experiment to refocus my brain this week! We were craving crepes one morning as we were stuck at home, and these low carb crepes and THM crepes were the rewards of our kitchen experiment.
This page may contain affiliate links. To view my full affiliate link disclosure, click here.
Trim Healthy Mama and a Keto Breakfast
Trim Healthy Mama and Keto lifestyle are quite different, but there are many similarities as well. Both welcome with an open mindset the wonders which is fats. Simply put, THM also welcomes carbs with open arms. On THM fats and carbs are consumed in a balanced way, which does not cut them out of our diets, but encourages weight loss or weight maintenance.
Many Keto recipes are THM friendly, but not every THM recipe is Keto friendly. This is because THM emphasizes carbs so much more than Keto does. These THM crepes and low carb crepes can be used interchangeably with both lifestyles!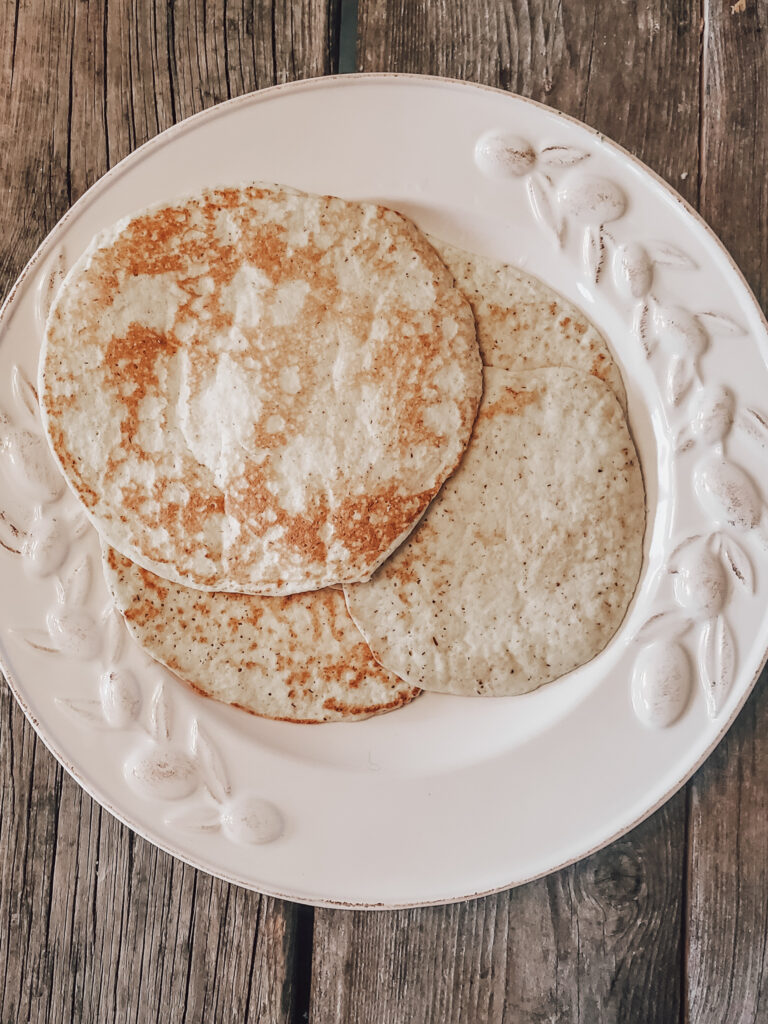 Breakfast and a Low Carb Lifestyle
I cannot emphasize enough that THM is not a low-carb diet, but there are times when we do not eat many carbs. The THM Poddy Podcast addresses this in episode 27. Breakfast tends to be a wonderful time of the day to eat carbs as our bodies need that extra burst of fuel. Carbohydrates retain water in our bodies, so we feel full longer and it's an excellent energy fuel.
Pregnancy and nursing are often a time when more carbohydrates are needed to nourish and sustain both the mother and the baby. Currently, that is the season of life I am in, so although I'm not losing as much weight as I would like, I am producing enough energy to create an ample milk supply for my baby.
How Many Carbs are in a Crepe?
That's the golden question! The answer is that it really depends on the type and recipe. Most traditional crepes are higher in carbs, calculating around 25 carbs per serving, but some basic crepe recipes are as low as 6 carbs per serving. However, on THM and Keto we are not always concerned about the numbers as much as we are concerned about the ingredients. Especially on THM, traditional flour tends to spike blood sugar no matter what concentration it is in. These THM crepes will not spike your blood sugar because they are beautifully balanced!
These THM coconut flour crepes are balanced with both low carbs and low fats, which gives a lot of freedom for what you can do with them. They might go well with some healthy fats like some whipped cream. Or they may go well with some healthy carbs like a banana and stevia-sweetened chocolate.
What can I eat for Breakfast on Keto or THM?
Breakfasts can be a wonderful time to get in little carbs, but for years I stuck with a THM-S breakfast, which would typically be considered a keto-friendly meal. These keto coconut flour crepes are easy to make into a keto breakfast, but there are so many other luscious recipes with beautiful fats shining through!
Low Carb Keto or Trim Healthy Mama S Breakfasts
There are so many recipes out there that are easy to make in the morning. I tend to choose one breakfast and use it until I'm tired of it. It eliminates another decision that I must make during my day. Here are 3 of my top favorite recipes I have used in the past.
A Smoothie (This one is fantastic)
Trim Healthy Mama Healthy Carb Breakfasts
Healthy Carbohydrates breakfasts are not out! This keto coconut flour crepes recipes are easy to make into a healthy carb breakfast by adding some fruit like a banana to the dish. My other favorite THM E breakfasts or healthy carb breakfasts are:
Uncle Sam's Sprouted Cereal - Currently this is my go-to breakfast. It is easy to add a few berries on top and my toddler son loves having his cereal in the mornings.
Baobab Yogurt - Technically this is a crossover, it is excellent for pregnancy or nursing!
THM Pancakes - Just typing that recipe name out makes me want to go make these, they are truly a game-changer and delicious to boot!
THM Crepes & Low Carb Crepes
These glorious Keto or THM crepes with coconut flour are going to be a forever favorite around here!
You should know by now, if you spend time together around here, that my favorite recipes are ones that I can throw in the same bowl and have turn out! These THM crepes are going to be remarkably easy to make. Combine all the wet ingredients and then combine all the dry ingredients. Mix it all together!
The only tricky part is spreading the batter out on the griddle thin enough. You will want the batter for these low carb crepes very. Otherwise, you will get more of a pancake texture.
So go ahead, and grab that recipe, then tell me what other recipes you've been enjoying lately.
---
Are you obsessed with low carb recipes?! Check out the Healing Home Harvest Cookbook that as released recently. It is packed with healthy carb and healthy fat recipes for the entire family.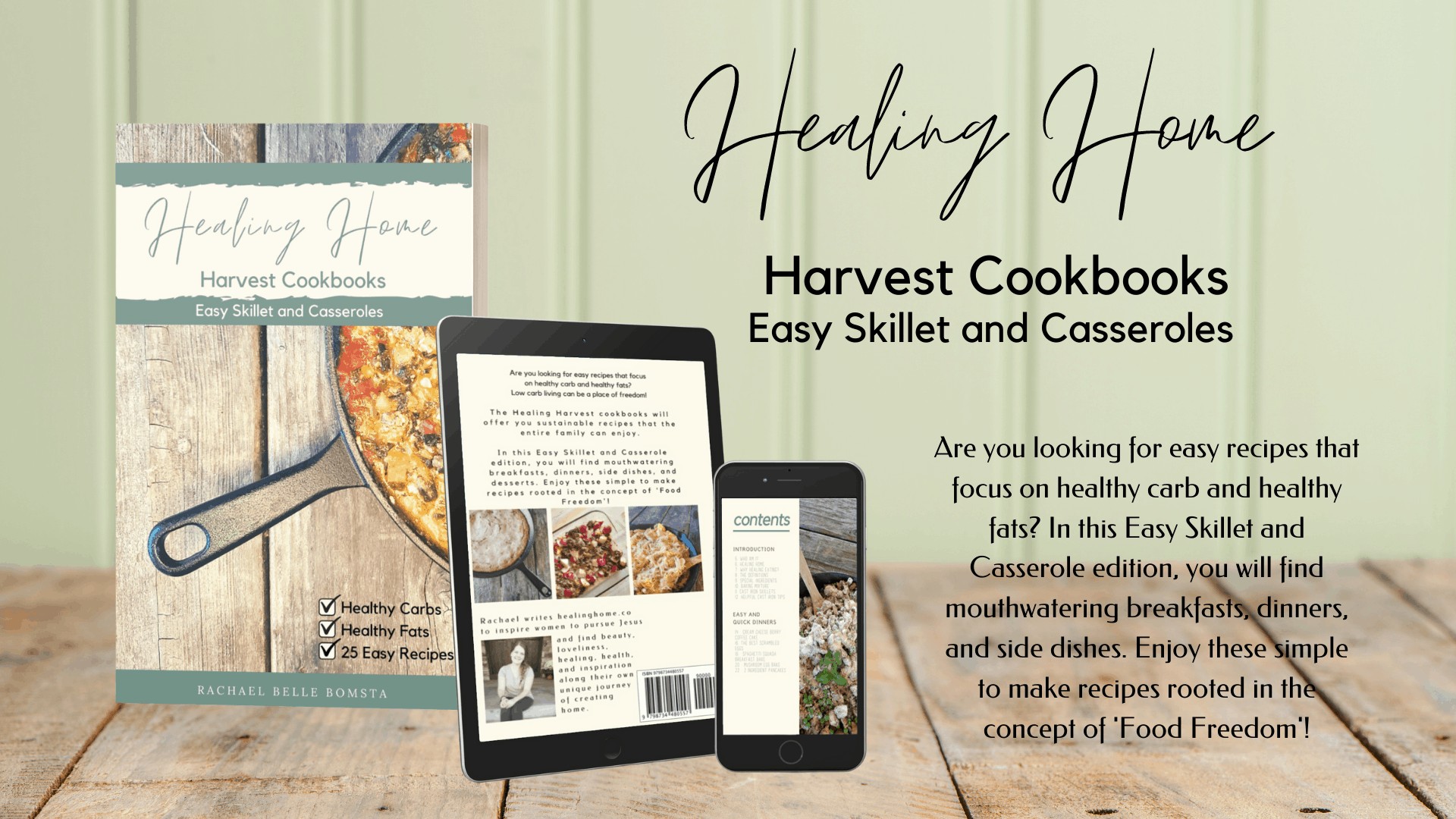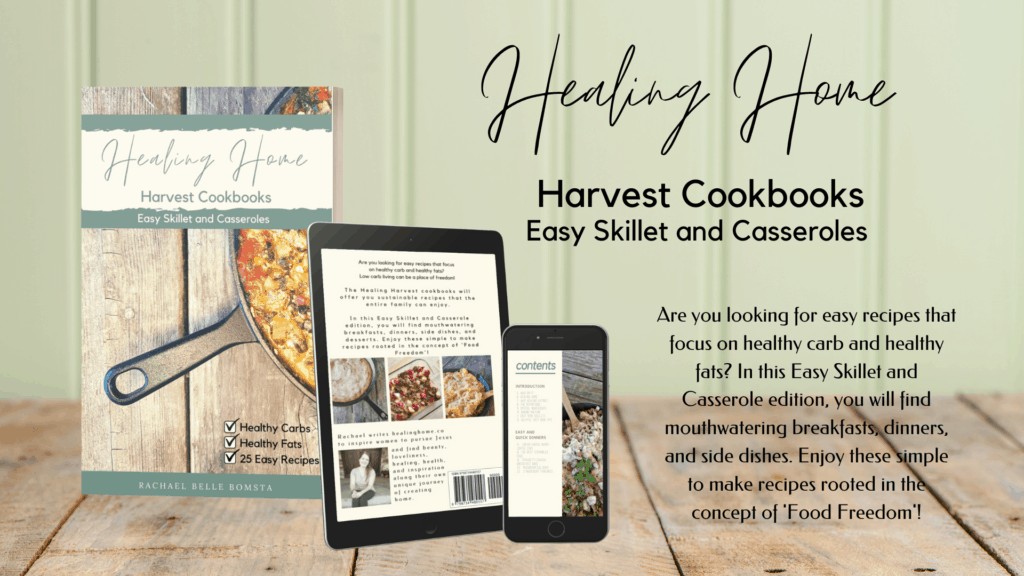 THM Crepes - Crazy Good and Low Carb
Some crazy good low carb crepes coming up! These almond flour keto, low carb, or Trim Healthy Mama crepes are perfect for a cozy morning breakfast.
Ingredients
2 eggs
6 egg whites
2 tbps coconut flourr
1 tbsp psyllium husks
⅓ cup almond milk
½ tsp baking powder
1 tsp cream of tarter
1 tsp MCT Oil or coconut oil
1 tbsp **super sweet blend**
Instructions
Turn griddle on medium heat.
Mix dry ingredients together with a whisk so it is fully combined.
Mix dry and wet ingredients until they are smooth. Consistency will be thin.
Pour small tablespoons onto the griddle and cook until bubbles appear. Flip and cook for another 1-2 minutes.
Notes
This is considered a Fuel Pull THM recipe. This means that there are not ample carbohydrates or fats in this recipe. This means you can choose to keep it at a Fuel Pull, add some healthy carbohydrates like a banana, or add some healthy fats like whipped cream. The original recipe that I created had 2 tbsp of MCT oil. This made it a THM-S meal and is definitely luscious. It brings the fats up to about 10 g.
Recommended Products
As an Amazon Associate and member of other affiliate programs, I earn from qualifying purchases.