Have you ever tried baobab? It is a powerhouse superfood like no other! This baobab yogurt breakfast is a fantastic way to charge your day with superfoods galore and a delicious taste. It is ideal for pregnant and nursing mamas, and it is delicious to boot! Put this in with all your baobab recipes collection!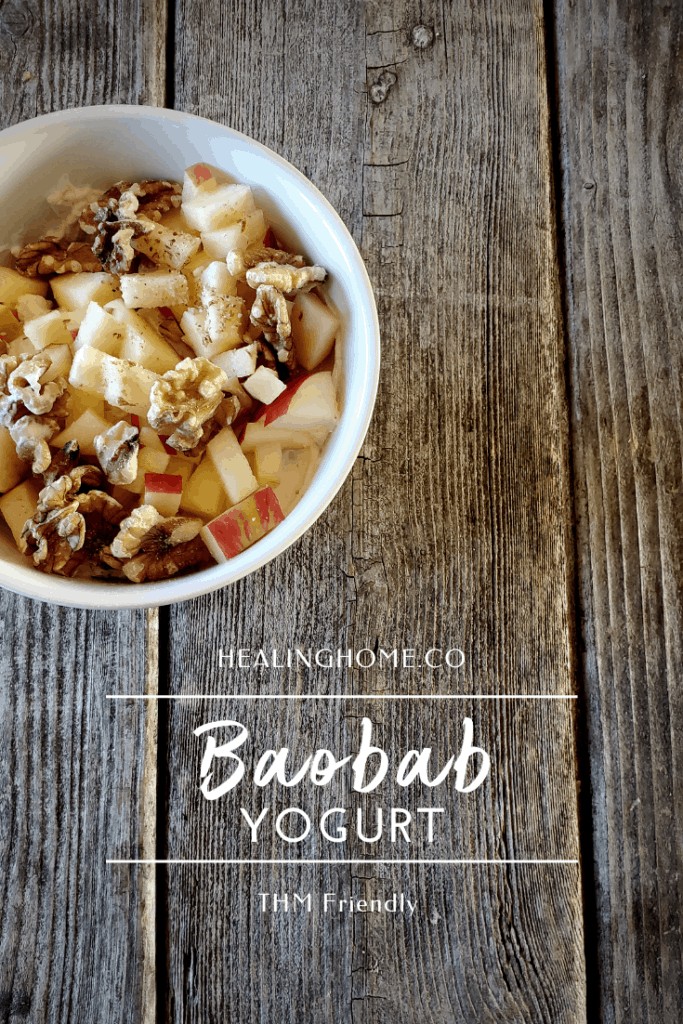 This page may contain affiliate links. To view my full affiliate link disclosure, click here.
Baobab Powder Recipes
Pregnancy and nursing are quite the task. It is hard to get to know how your body operates and what nutrition it needs. I have found that my body's needs seem to flux and change throughout my pregnancy and nursing journey. Baobab powder recipes are a wonderful way to superfood your pregnancy and nursing journey. It is packed with vitamin C and is the highest antioxidant rich food on the planet (even higher than acai berries!)
It may seem silly to follow a 'diet' during pregnancy and nursing, but Trim Healthy Mama is designed in a way that it accommodates all stages of life. Adjustments are made for children, teens, young adults, men (Trim Healthy Man), pregnant mamas, nursing mamas, active mamas, working mamas, and those in the 'queen' years. There are endless ways to adjust to make it work for your phase of life.
My phase of life right now is tired, hungry, pregnant mama. If I don't eat mostly crossovers, I will end up pulling into a drive-through or eating the nearest bag of chips. Crossovers are those meals that are anchored in protein and have a balance of both healthy carbs and healthy fats.
I love having a good dose of yogurt in the morning packed with berries and sweetened with a slight amount of stevia, but I found once I hit my second trimester of pregnancy, that I couldn't separate my fats and carbs. I needed them both to stay sustained throughout the day.
What Does Baobab Taste like?
The two things that pop into my mind when I think about the taste of this delightful fruit is that has a citrus flavor with a velvety overtone. The texture is a bit more grit like, but most baobab goes into a recipe of some kind that dulls the grit texture. It is honestly one of my favorite powders to put in any recipe.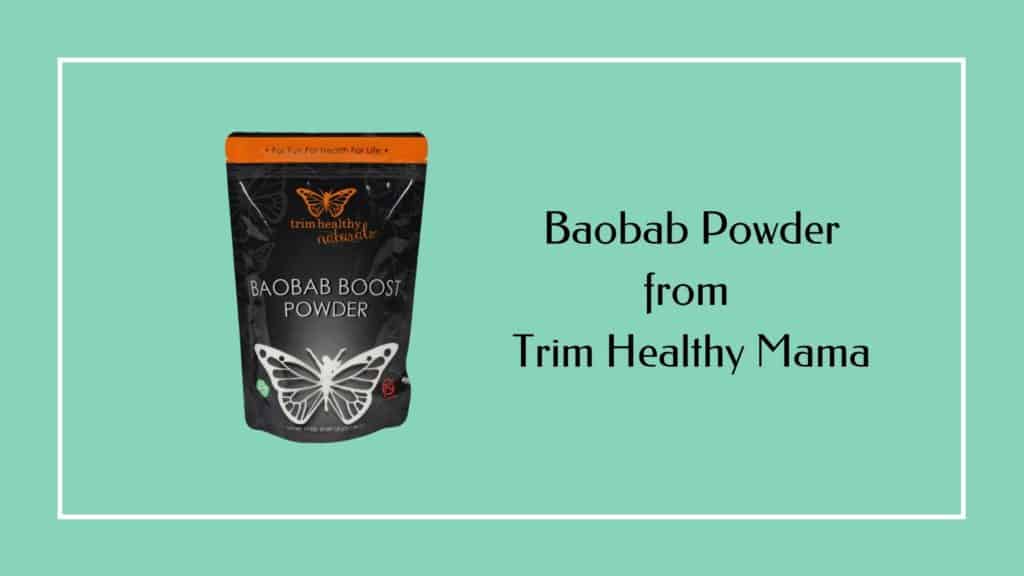 What are the Health Benefits of Baobab?
There are few superfoods that I have researched that are a bottomless pit. Eventually, your research produces a general conclusion, and you move on to the next things. Baobab seems endless. The benefits are off the charts. Here are the top benefits that I have discovered. You can read more about the only place I buy my baobab here.
Many studies indicate that it lowers blood sugar
Rich in antioxidants and vitamins
Produces the feeling of fullness that aids in weight loss
High in fiber
Reduces inflammation due to the levels of antioxidant and polyphenol
Rich in elevated levels of vitamins and minerals.
Extremely high in vitamin C
One thing to note about baobab is that the levels of minerals and vitamins tend to vary depending on where the baobab plant is grown.
So why should you eat more baobab? This is a superfood that contains so many benefits, you should just add it to everything! Vitamin C alone is a wonderful way to boost your immune system.
If you are trying to lose weight, baobab's vitamin C may help you lose weight! Vitamin C-depleted people are resistant to fat loss.
Crossovers are NOT off Plan
Trim Healthy Mamas, I have a word for you. Crossovers are NOT off plan! It is on occasion a good thing to have meals that include both fats and carbs. For pregnant and nursing moms, just get it out of your head that you constantly need to separate your fuels. Separating our fuels do give our bodies a needed break and helps us not gain more weight than we need to, but please remember that your body is growing or nursing another HUMAN. Give yourself some wiggle room and enjoy ample but healthy crossover.
Even if you are not a nursing or pregnant mama, baobab yogurt is a great and healthy crossover to enjoy. Children gobble this up! It is great as a snack or a sustainable breakfast.
Making Baobab Yogurt
There are many ways to modify baobab yogurt into different fuels. This specific recipe was made when I was pregnant and nursing. It is a true and healthy THM crossover and like I keep saying, it's delicious! There is nothing quite like the smooth taste of Greek yogurt, the sweetness of apples, and the crunch of nuts!
Do you like recipes like this? Check out all the Healing Home Harvest cookbooks that are available in digital and Amazon paperback!
Baobab Yogurt THM Crossover
This Baobab powder yogurt THM crossover is ideal for pregnant and nursing mama's and it is delicious to boot! Put this in with all your baobab recipes!
Ingredients
1 cup of plain unsweetened Greek yogurt
1 tbsp baobab
1 apple sliced
2-3 tbsp of walnuts or almonds
2 tsp stevia blend
Instructions
Add all ingredients together and adjust according to your taste or preference.
Recommended Products
As an Amazon Associate and member of other affiliate programs, I earn from qualifying purchases.
Nutrition Information:
Yield:

1
Serving Size:

1
Amount Per Serving:
Calories:

492
Total Fat:

27g
Saturated Fat:

3g
Trans Fat:

0g
Unsaturated Fat:

23g
Cholesterol:

11mg
Sodium:

91mg
Carbohydrates:

48g
Fiber:

7g
Sugar:

27g
Protein:

30g
Online calculators are estimates only. Please use your best judgement when consuming.