I am terrible at staying hydrated! How about you? Over the years I have found that to flavor water naturally is not as hard as I originally thought. Let's be real, plain water can be boring when we are consuming it hour after hour and day after day.
The good news is that water does not have to be boring, and it still can be just as hydrating. When we flavor water naturally, we can get a little punch of flavor and still be nourishing our body with the rejuvenating power of hydration.
Why do we need to stay hydrated? Because our body is mostly made of water. In fact, 60% of our body is made of water, and I've read before that 73% of our brain and heart are made of water. Sounds like water is pretty important for our body to function the way it was designed.
This page may contain affiliate links. To view my full affiliate link disclosure, click here.
Ways to Flavor Water Naturally
If you don't like the bland taste of water, you certainly can upgrade by adding some natural flavors to your water. God has created some amazing resources in this that can add flavor, but not decrease the hydration of water.
How can I add flavor to water naturally?
We are going to get to the complete list, but the simple rule of thumb for adding natural flavoring is to make sure that the flavoring is fairly 'neutral'. What do I mean by that? We add coffee to our water, but coffee is certainly not hydrating. In fact, it can be the very opposite!
Tea is another one that we add to water and depending on the herb or plant that is used in the tea, it can be either hydrating or dehydrating.
So, when you are looking for ways to add natural flavor to your water, you want to stay to something that is fairly neutral in carbs, fats, and sugars. Adding two tablespoons of table sugar to your water may sweeten it, but it certainly is not going to be beneficial for your body.
How can I sweeten my water without artificial sweeteners?
If if you would like to learn more about how to cut back on sugar and artificial sweeteners, I encourage you to check out my post on the Best Natural Sweeteners. You may be surprised that there are many more natural options out there than you believed! There are many ways of getting natural sweetness without spiking your blood sugar with high fructose and other unhealthy sugars.
If you are feeling extra determined, you can even do my quick 5-day email course on how to cut out the sugar monster for good! It comes with a workbook that will walk you through the dangers of sugars and healthy alternatives.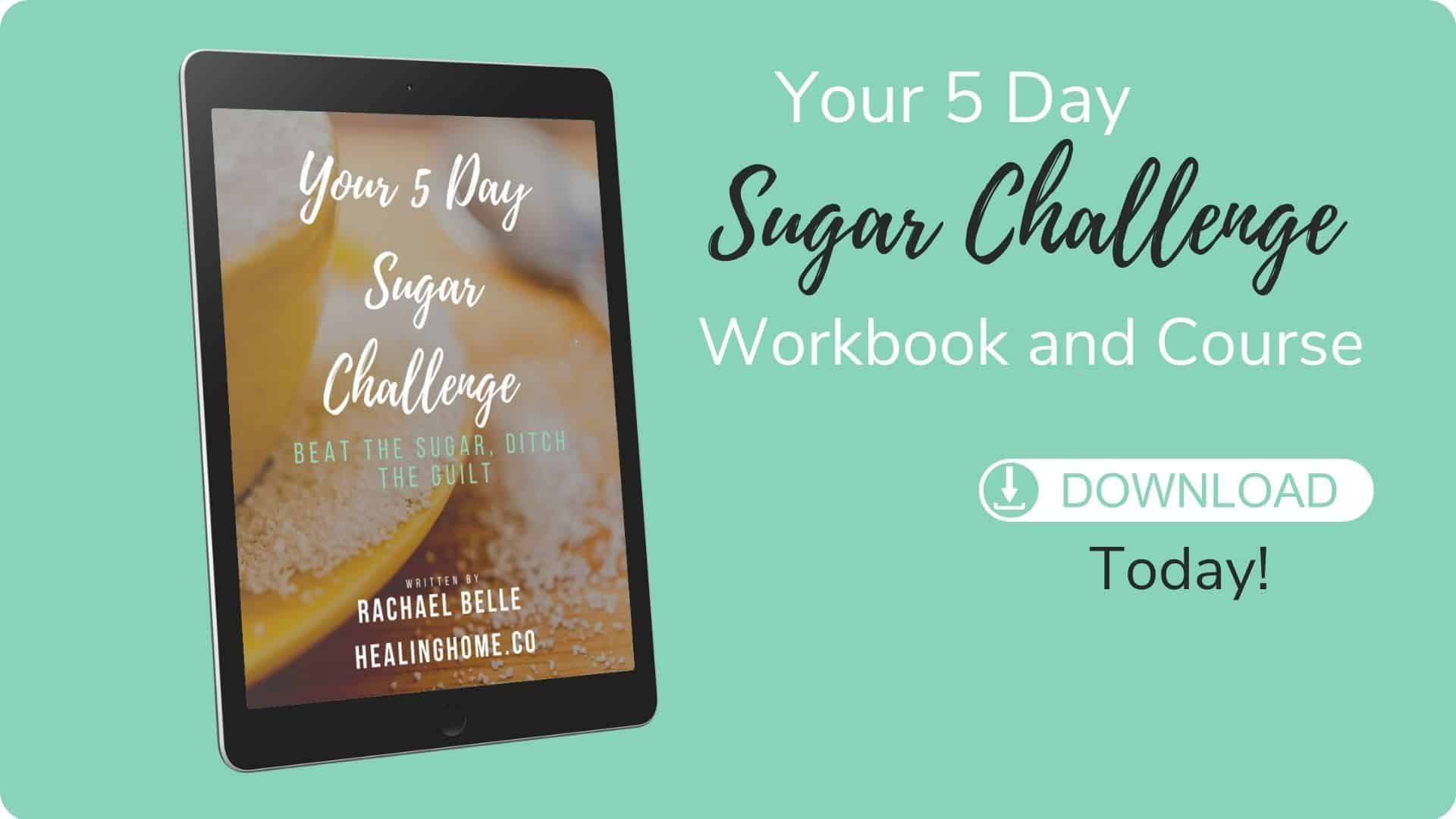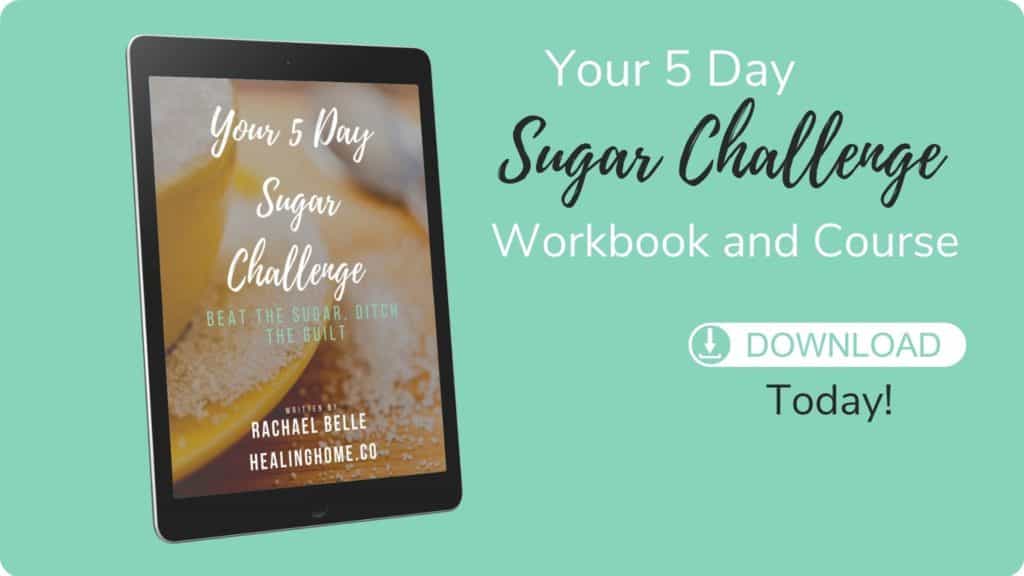 10 Ways to Flavor Water Naturally
Have I left you in enough suspense? Here are my top 10 ways to flavor water naturally. Send me your own ideas over on Instagram, or show me your healthy and hydrating concoctions. I would love to see them.
Use Herbs and Spices
There are plenty of herbs and spices that are going to taste marvelous in your water. Try some of these.
Lemon Basil
Lemon Balm
Cinnamon
Cayanne (start slow!)
Basil
Peppermint
Extracts
Using extracts can be a fun way to make water taste like anything. Make sure you use a natural and pure extract like Watkins or Trim Healthy Mama. I recently made bubbly water using Club Soda, ½ teaspoon of Watkins Pumpkin Pie Extract, and a cinnamon stick. Don't knock it until you try it because it was simply delicious!
The Trim Healthy Mama extract link is for their full pack, but they also sell individuals.
Water Drops
Sweet Leafs have excellent water drops. The sweetness is from the stevia leaf and then they add other natural flavorings to add a zing of fruit. There are a few others that are pure and friendly for the THM lifestyle, but Sweet Leafs is certainly my favorite. They have perfected the balance of sweetness and a fruity flavor in their drops.
Club Soda
I guess this isn't really a flavor option as much as an option for those that miss the soda experience. Club soda can still be hydrating! Especially if you add some water drops, water enhancers, or fruit, it can be a delicious experience that is reminiscent of your soda days.
Water Enhancers
Water enhancers are probably the easiest way to get flavored water. But the problem with most store-bought ones is that they contain artificial flavoring and sweeteners that will spike your blood sugar and are not good for your overall health. To flavor water naturally, you need to actually flavor it with wholesome ingredients.
My favorite water enhancers are by Trim Healthy Mama. They use very pure ingredients and the flavors are unreal.
Natural Sweeteners
We're back to the natural sweeteners again! You can certainly pop over to look at my full resource regarding natural sweeteners, but here are the highlights. You can mix natural sweeteners with any of these other ideas to create a phenomenal, sweet drink.
Steiva (Plant)
Monk fruit (Plant)
Erythritol (Sugar Alcohol)
Xylitol (Sugar Alcohol)
Apple Cider Vinegar
If you live the Trim Healthy Mama lifestyle, you probably already know how amazing this option can be. Get a glass of water, add some apple cider vinegar, pure stevia, and throw in a dollop of ginger, and you get one stellar drink. It's tasty and has helped many people kick soda addictions.
Fruit
Fruit can be a neutral option as long as you do not overdo it. If your water has more fruit in it than water, you are probably going to be primarily burning fuel instead of hydrating.
Strawberries
Lemons
Limes
Raspberries
Mangos
Veggies
What could be better on a hot summer day than to sit down with a cold glass of water with cucumbers and lemons? Don't be afraid to experiment with veggies and water, it can be a refreshing way to get some veggies in and stay hydrated.
Essential Oils
I prefer not to advocate for ingesting essential oils internally since there are some risks. however, if you have done your research and know-how to safely use them in food and water, essential oils can be a great option to flavor water naturally.
Make sure you are using them safely!
Flavor Water Naturally and Enjoy!
If you are on board with flavoring water naturally, here are some other helpful products you may find useful as you start filling your day with tasteful water.